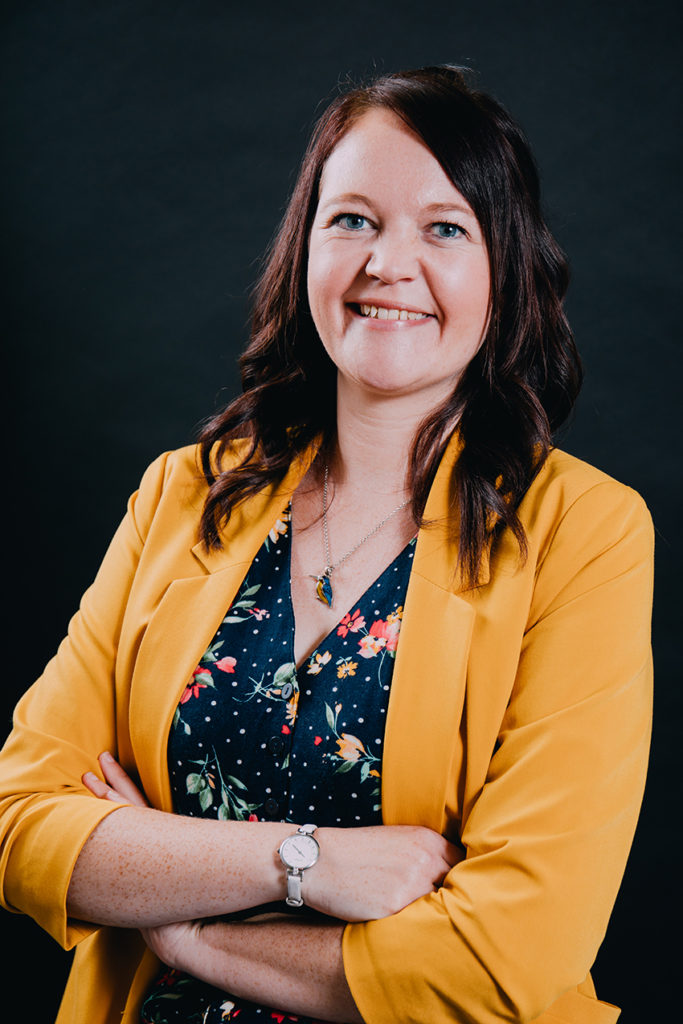 Stacey joined Essential Print Services (Derby) Ltd in July 2018 and is responsible for all things artwork and design. Stacey checks artwork files that are supplied to us and creates bespoke designs for client projects. Let's find out more about our Artwork Angel:
Would you bungee jump?
Yes, I would love to, although when I'm up there I may need a push.

What's the first thing you notice about people?
I notice their shoes. The colour, style, condition… I think it says a lot about someone's personality and lifestyle.

What was the last song you danced to?
Does dancing in the car count? If so, the last song I had a boogie to was 'Don't Stop Believin – Journey'.

Who's your hero?
My dog Lexi. She is such an amazing character and never judges me or anyone else.

What's your favourite food?
Pizza! Ham & Pineapple is my favourite (don't judge)

Where is the furthest you have been from home?
Turkey for my Honeymoon, it was also my first holiday abroad. I loved every second and wish I could go back.

One band you would love to see live before you die?
Someone I have always wanted to see is Michael Buble, and I'm so lucky to have tickets to see him this year!

What are your hobbies or interests?
I love being crafty and making creations which are handmade, there is something special about making something and being happy with it even if it goes slightly wrong. Afterall there is no Ctrl+Z in real life. I've recently started learning hand-drawn calligraphy which isn't as easy as it looks. 

What are your biggest fears?
I really don't like heights where I'm the one climbing up, put me on a plane and I am fine, but at the top of a hill and I freeze up like a statue.

Any pearls of wisdom?
Everything happens for a reason. Words which I live by, even if you have to wait a while to find out what the reason is.