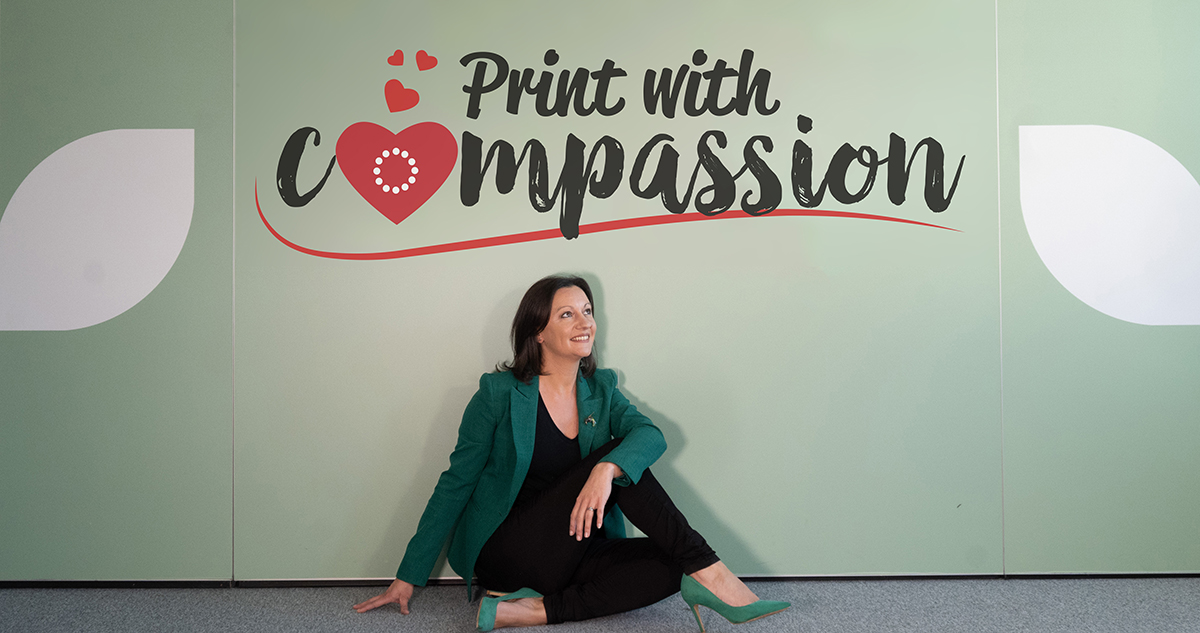 Did you know we print Order of Service (OOS) booklets? The happy kind; the ones used at Weddings and celebrations but also, the sad kind; the ones used at funerals.
Recently, Ms M contacted us because her daughter had passed away. She had created her artwork using Microsoft Word and needed help printing 50 copies onto 'nice paper'. She was also having trouble transferring the files from one device to another.
When people contact us about the sad kind of OOS booklets, we treat them with the utmost compassion and our tone of voice changes. We try to make the process as easy as possible because they are going through a traumatic time.
When the file arrived, it wasn't quite ready to print but rather than going back to Ms M, we fixed it for her. When Ms M spotted something wrong with the text, we changed it. Let's face it, she had enough on her plate.
We planned for the OOS to arrive a day early to ensure Ms M had them in good time and she had one less thing to worry about.
Ms M said "OOS have safely received my order. They are perfect. The paper quality is excellent, I knew they would be thick but they are even sturdier than I was expecting. Thanks also for supplying a few extra it is much appreciated. Numbers attending are still a bit fluid so good to have a few over what I ordered. I will recommend you to anyone who needs anything printed and will use you again if I require further printing. The service and support from start to finish have been outstanding."
If you or someone you know needs help with Order of Service printing, suggest to them to get in touch with us. You are not obliged to use the Funeral Directors' templates. You can come to us to print your own files or we can help you create bespoke artwork. OOS are important. They are keepsakes of your loved one's life. Don't settle for anything less than the best.
For advice and prices, call 01332 418377 or email oos@essentialprintservices.co.uk.