For advice and prices, get in touch:
t: 01332 418377
e: printangels@essentialprintservices.co.uk
If you'd like to visit us, our address is 2 Victoria Way, Pride Park, Derby DE24 8AN.
Please note, visits are by appointment only.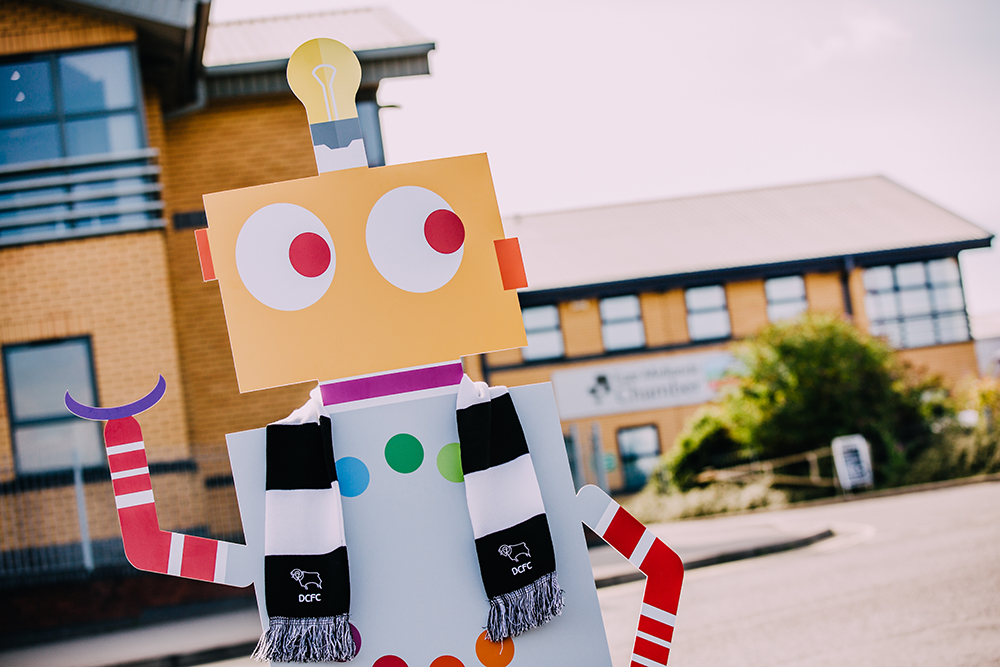 Head towards Derby Arena (The Velodrome) and with the Arena on your left, take the first left, and you'll see us on on the right-hand side. We're the first building on the right. Free on-site parking is available, please, park in one of our allocated parking spaces or the 'Visitor' spot. If you have trouble parking, call us on 01332 418377, and we'll come down to you.
If you would like to visit us with an enquiry, it is best to call ahead to ensure a Print Angel is available to help you.
Or, while you're here, use the form below and send us a message.