Happy Thursday.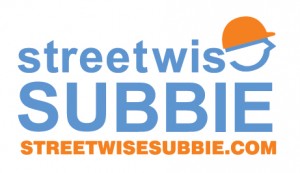 My top pick for Thursday's Local Business Week is; StreetwiseSubbie.com
StreetwiseSubbie helps Specialist Sub-Contractors in the construction and engineering industries. On their website you will find resources and expertise that will ensure the wealth and financial security of a Specialist Contracting business. They can help overcome business problems whatever the size of business and whatever type of installation you may specialise in.
Barry Ashmore, Founder of StreetwiseSubbie.com is a passionate ambassador for Sub-Contractors and has over 1000+ members in his LinkedIn group.
Essential Print Services are proud to help Barry and his team with various materials that, in turn, helps prevent 'Subbie Bashing' – a term we all love to use. The team are continuously striving to find ways to help their army of clients and nothing is too much trouble for them.
Head on over to StreetwiseSubbie.com to find out more about Barry's business. 
Take a peek at why the Print Angels are nominating local businesses this week.