Happy Tuesday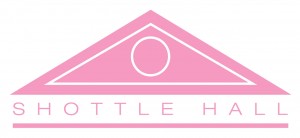 To celebrate Local Business Week, my top pick for today is; Shottle Hall.
Shottle Hall is renowned for being an exclusive wedding venue. But it is so much more than that. It is fantastic for corporate meetings and team away days too.
I've visited Shottle Hall quite a few times now and I always leave feeling as though I've been on a little holiday. Its tranquil surroundings are so beautiful. It can hold hundreds of people but yet it still feels intimate. I was there a few weeks ago when it snowed unexpectedly and I felt so lucky to have witnessed such a magical scene in wonderful surroundings.
It is a family-owned business and all of the team are friendly and cannot be more accommodating. If you need a luxury venue for a party, wedding or corporate meeting – I'd highly recommend Shottle Hall.
For more information visit: www.shottlehall.co.uk
Find out how Essential Print Services is supporting Local Business Week here.