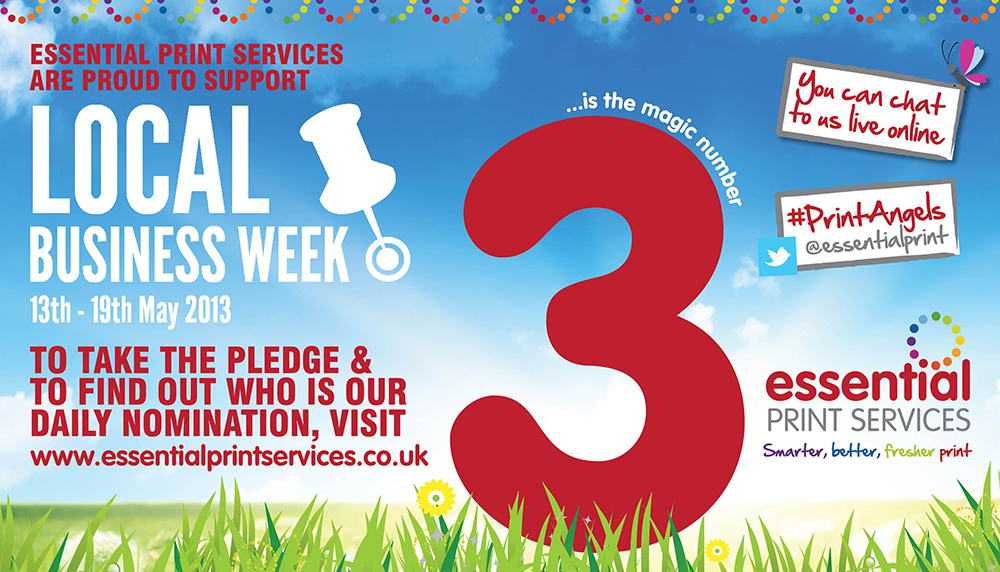 Your local businesses need you!
To support Local Business Week, each team member of Essential Print Services will nominate a different local business to be showcased on our website and social media each day.
So be sure to visit our site daily to see who are the 'chosen ones'.
In the true spirit of the initiative, we have all made the pledge to buy three things from our local shops that we would normally get from supermarkets or other big stores, and we encourage you to do so too.
Who are your top local businesses? Let us know and we'll retweet and mention our favourites.
For more information about Local Business Week and for details on how to make the pledge, visit their site: www.localbusinessweek.co.uk