Introducing… Katie Aldridge!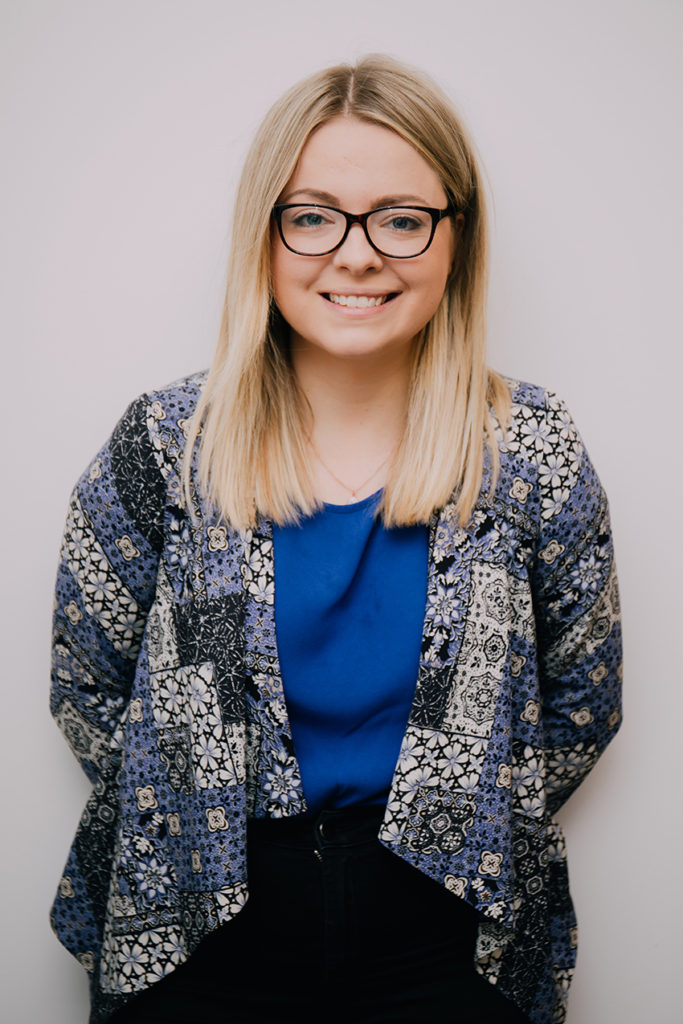 "My role as a Print Angel is exciting, diverse and fast-paced. Even before I started, I joined the team in the Colour Blast Run on Darley Park – it was a great, informal way of meeting my new colleagues. There is so much going on in our office, which definitely keeps you on your toes. I have a love for printed products, so I feel very lucky to be working with new products and varied customers on a daily basis." commented Katie.
To keep Katie and our Print Angels happy, we need to feed them with lovely printing jobs.
"There's nothing we enjoy more than to help you with your print enquiries. For printing ideas or quote requests, chat to us online, or call 01332 418377 and we'll do the rest!" said Katie.
Here are some fun facts about Katie:
Would you bungee jump?
Yes! I have already done one and despite my fear of heights, it was amazing!
What's the first thing you notice about people?
Their eyes. I think they reveal a lot.
What was the last 'tune' you bought?
I don't really buy songs, I just listen to the radio a lot.
Who's your hero?
I love Dwayne 'the rock' Johnson!
What's your favourite food?
I love a slice of cake with a good cup of coffee! It makes me happy just thinking about it!
Where is the furthest you have been from home?
Fiji, we went there on our honeymoon.
One band you would love to see live before you die?
Oh, I can't pick one – Beyonce, Drake and Little Mix!
What's the least favourite thing about yourself?
I have a 'Harry Potter scar' in the middle of my forehead. People say they don't notice it but I am fully aware of it!
What are your hobbies or interests?
I like to organise coffee mornings for a local charity, Relay For Life. I also enjoy travelling, musicals, going to the gym and looking after my Nephew, Oliver.
What are your biggest fears?
I really don't like to drive on the motorway.
Any pearls of wisdom?
'If life gives you lemons, make lemonade.'