Happy Tuesday.
My top pick today is Tiddlekicks. Tiddlekicks is a pre-school football coaching programme specifically designed for children aged between 6 months to 5 years, with sessions running right throughout Derbyshire.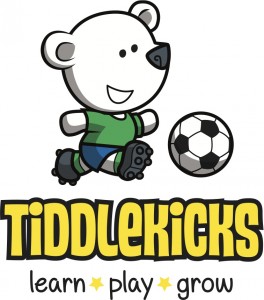 Tiddlekicks help to develop a range of fundamental skills for children within a non-competitive environment, meaning that regardless of gender, sporting preference or age, their playful and fun Tiddlekicks exercises are able to improve your child's mental and physical development.
Ran by the ever enthusiastic team of Sally Mcilwrick and Kendall Burton-Evans, they provide an incredibly well thought out platform which engages children and encourages them to collect stickers and certificates along the way, tracking their personal progress and completing a specially designed award scheme.
So to find out more about my Tuesday Top Pick, visit www.tiddlekicks.co.uk
If you'd like to know more about Local Business Week and why we're so passionate about getting involved, see our previous blog post here.
To see who my Monday Top Pick was, hop over to here.