Happy Wednesday.
My top pick today is The Climbing Unit. The Climbing Unit is Derby's premier new climbing wall, with over 1100 square meters of climbing space that is suitable for all ages and abilities.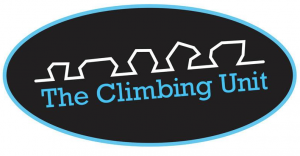 The team at The Climbing Unit coach members of the British Climbing Team, so you're sure to find yourself in excellent hands. Open 7 days a week; The Climbing Unit is located just off the Pentagon Island.
I've chosen The Climbing Unit because you'll struggle to find a team more knowledgeable and passionate about Climbing and with such pedigree. Speak to Dan, he's brilliant and he'll show you the ropes.
So to find out more about my Wednesday Top Pick, visit: www.facebook.com/theclimbingunit
If you'd like to know more about Local Business Week and why we're so passionate about getting involved, see our previous blog post here.
To read about my Tuesday Top Pick, have a look here.
To see who my Monday Top Pick was, hop over to here.