Happy Monday.
My top pick today is Play Straight Cricket. Play Straight Cricket provide indoor cricket nets equipped with bowling machines perfect for budding cricketers in the local area.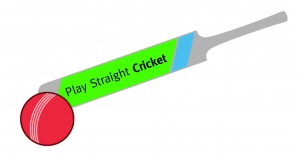 Play Straight Cricket have a wide range of facilities perfect for skill practice or an afternoon of fun and recreation. Newly opened in July 2013, you'll find Play Straight Cricket just off the Pentagon Island.
Managing Director, Brad Garner, is passionate about giving all levels of cricketers the chance to enhance their skills and become more confident in their own game. That's why I've chosen Play Straight Cricket for my first top business of Local Business Week.
So to find out more about my Monday Top Pick, visit: www.playstraightcricket.co.uk