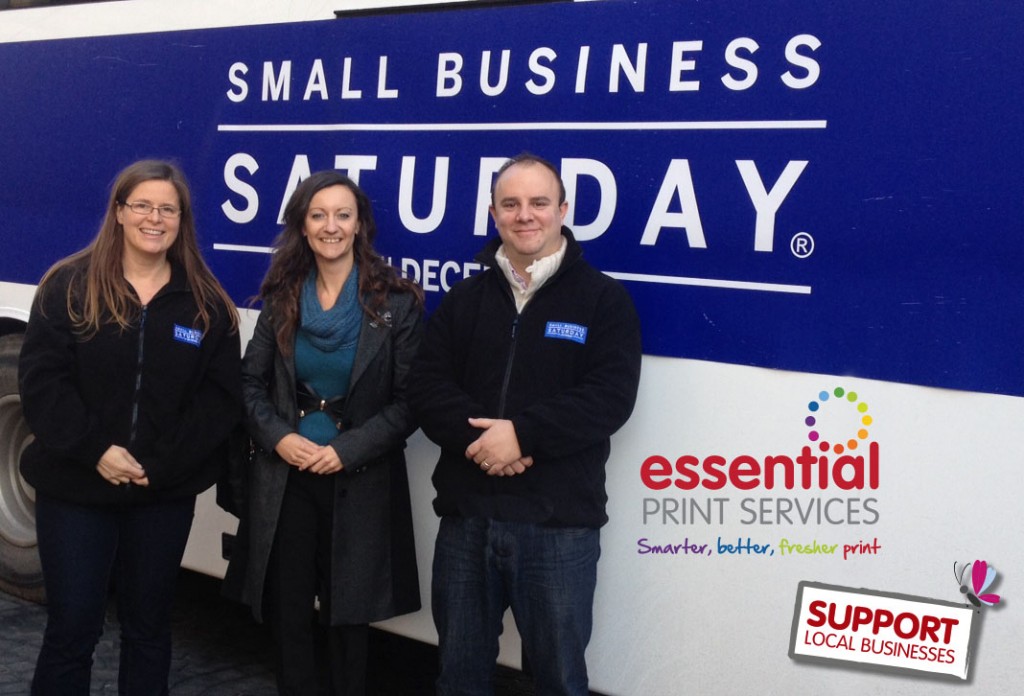 We're really proud to have been chosen as one of the 100 businesses featured by Small Business Saturday UK.
We will be opening our doors and welcoming visitors on Saturday 7th December to show our support for this fantastic government backed initiative to encourage people to buy local.
Today our very own Yvonne Gorman is visiting the Small Business Saturday bus in Nottingham as it tours around the UK and next week something very big indeed is happening. So keep your eyes peeled for a very special announcement from the Print Angels…
If you'd like to get involved in Small Business Saturday UK too, give us a call on 01332 418377 and we'll tell you how you can show your support.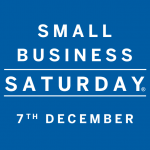 Here's the post about Essential Print Services on today's Small Business Saturday Facebook page…
Small Business Saturday 100: Day 90
Our countdown continues today with Derby-based Essential Print Services. Formed 2 ½ years ago by Print Evangelist; Yvonne Gorman and with the help of Laura, the Print Angel and Rebekah, The 'Apprintice', they are delighted to say…its going from strength to strength!
Yvonne has over 14 years of experience within the print, promotional and exhibition industry. By tapping into this knowledge, they can turn the hassle of print buying into a range of cost effective, expertly executed, print solutions for companies throughout the UK.
Their Lithographic capabilities produces quality printing that is second to none and their competitive prices help to stretch even the most limited marketing budgets. If high quality digital printing is needed in rapid time, their digital facility will meet the tightest of deadlines without breaking the bank.
Ranging from 50 brochures or 100 business cards, through to thousands of personalised mailings and flyers, every job is produced to the highest standard and dispatched direct to their clients.
As they are a B2B company, they don't normally open at the weekend but on Saturday 7th December, they will open their doors and welcome visitors who would like an informal chat about their print requirements.
During their print clinic they will discuss how to make printing more cost effective, successful and will help people explore print concepts so they can walk away with some great marketing ideas.
So why not give us a call on Saturday 7th December on 01332 418377 and get involved!