What is Small Business Saturday?
Small Business Saturday UK is a grassroots, non-commercial campaign, which highlights small business success and encourages consumers to 'shop local' and support small businesses in their communities.
The day itself takes place on the first Saturday in December each year throughout the UK, but the campaign aims to have a lasting impact on small businesses. In 2016 Small Business Saturday will take place on Saturday 3rd December. We want all kinds of small businesses to get involved, so know that whether you are a family business, local shop, online business, wholesaler, business service or small manufacturer, Small Business Saturday is supporting you!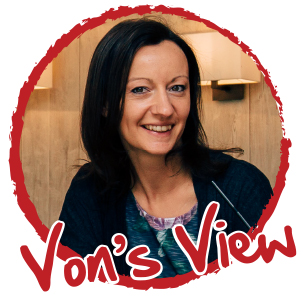 "Hello! I'm Yvonne Gorman and I own a small, local, independent business based on Pride Park called Essential Print Services. Three years ago, I was asked to represent Derby's small business community and visit No. 10 Downing Street as part of the Small Business Saturday UK initiative. Since then, I've been crowned 'Small Business Saturday UK Champion' and I've made it my mission to fly the flag for Derby's small enterprises, because I am passionate about our city!"
"Together with the support of Derby City Council, for the past two years, I have helped to organise a free event at the council house, where local, small business owners can network and learn new skills, by attending talks and free workshops. This year, will be even bigger – so save the date; Saturday 3rd December. On the day, you'll meet like-minded people who you can talk to about ideas and issues – you may even gain a new customer or two.
"There'll be a series of meetings in the run up to the event, so everyone can get involved. They'll be designed to get our community working together to attract more customers into our shops and offices. There'll even be a flash mob – so stay tuned! If you would like to get in touch about Small Business Saturday or about any aspect of being a small business owner, feel free to send an email to von@essentialprintservices.co.uk – I'd love to hear from you."
What next? There are three easy things you can do straight away:
1. For further news about the events happening in Derby throughout the year, join our Facebook Group; www.facebook.com/groups/smallbusinessderby
2. Submit your business to the national Small Business Saturday UK register – its FREE & takes 5 minutes!
www.smallbusinesssaturdayuk.com/my-small-business
3. Save the date; Saturday 3rd December and join us to celebrate the amazing achievements and
diversity of Derby's small business community.