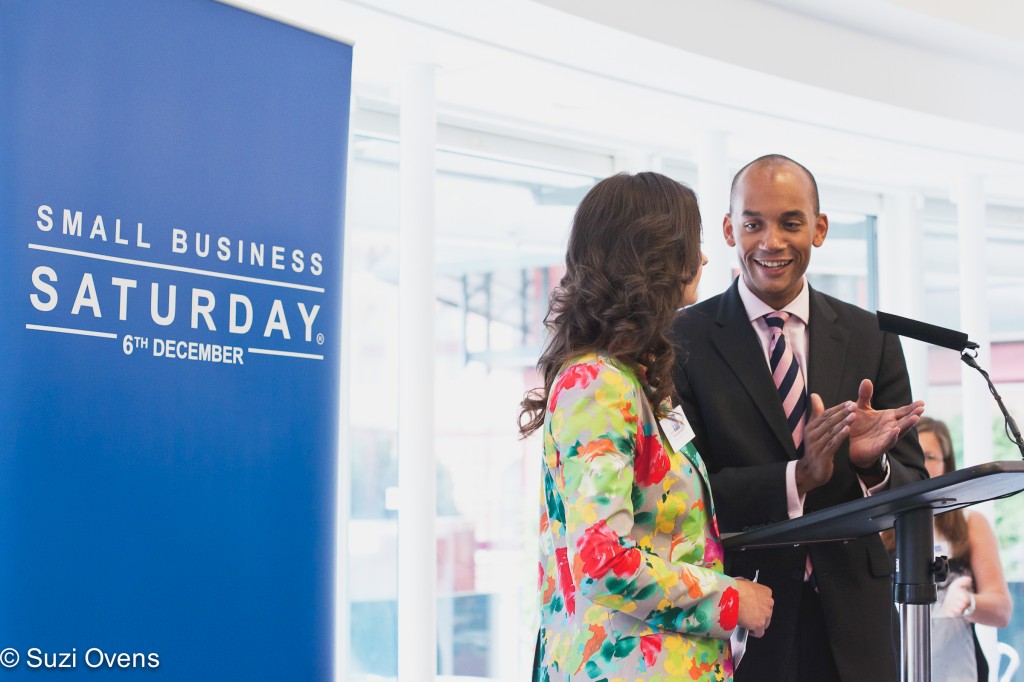 Shadow Business Secretary Chuka Umunna has congratulated Derby businesswoman Yvonne Gorman on the continued expansion of her Pride Park-based print company.
Yvonne's company was one of seven chosen to represent the nation's small businesses at the launch of this year's Small Business Saturday (SBS) where Chuka interviewed Yvonne in front of an invited audience of business organisation leaders and senior figures from the public and private sector.
SBS is a day when everyone is encouraged to support their local, independent businesses. The idea began in America four years ago and has received cross-party support since a UK version was introduced last year.
Chuka congratulated Yvonne on the continued growth of her company, formed in 2011, which recently added a fourth member of staff, and asked her how taking part in the first SBS had benefited her business.
Yvonne said: "There was a huge benefit in the PR opportunities that came our way – and it has raised our profile with increased requests for me to speak at business groups. We also used it as another opportunity to stay in contact with our clients and prospects with a front page article about our involvement in our own Essential News newsletter that is distributed around Derby."
Essential Print Services was one of 100 businesses featured on the SBS Facebook Page and then invited to attend a reception in Downing Street on the eve of Small Business Saturday, 2013, where Yvonne met Chuka, Chancellor George Osborne and Enterprise and Skills Minister Matthew Hancock.
Yvonne told Chuka: "We will definitely be taking part again this year and I encourage all Derby Businesses and our neighbours on Pride Park to do so too. We'll also be offering discounts for orders received on the day as well as to other SBS participants to help them with pre-event promotion."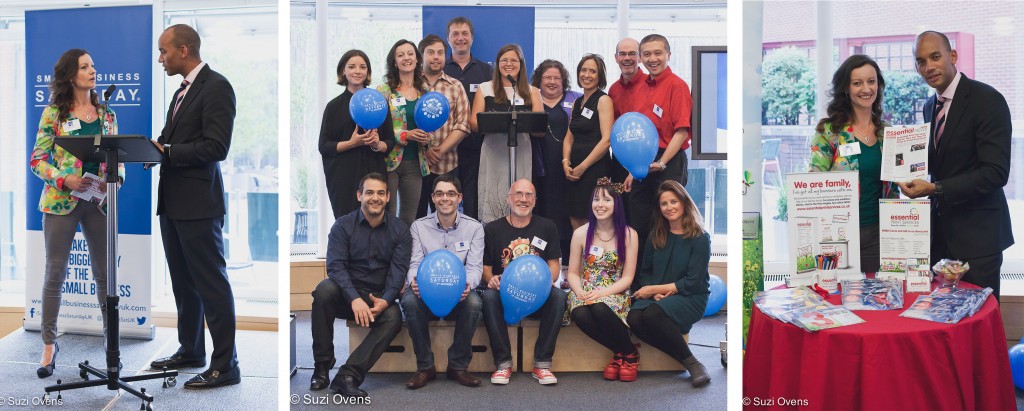 Chuka said: "When I first called for a British version of Small Business Saturday in January last year I couldn't have envisaged the sheer scale of what we achieved. Small Business Saturday was the biggest celebration of small business this country has seen, with hundreds of fantastic events taking place across Britain and the birth of a new grassroots movement. I'm hugely looking forward to this year's event, which promises to be even bigger and better."
It is estimated that more than £460 million was spent with small businesses on SBS 2013, and Chuka says he expects to see that figure doubled this year when Small Business Saturday takes place on December 6. Details of how to get involved are available at www.smallbusinesssaturdayuk.com
Yvonne said: "I'd highly recommend taking part this year to any small business owner. The team behind SBS have been so supportive and with their help we've been able to reach both a regional and a national audience."