An Artwork Angel is someone who creates exceptional and memorable designs that will help your company attract new customers and encourage repeat business from your existing clients.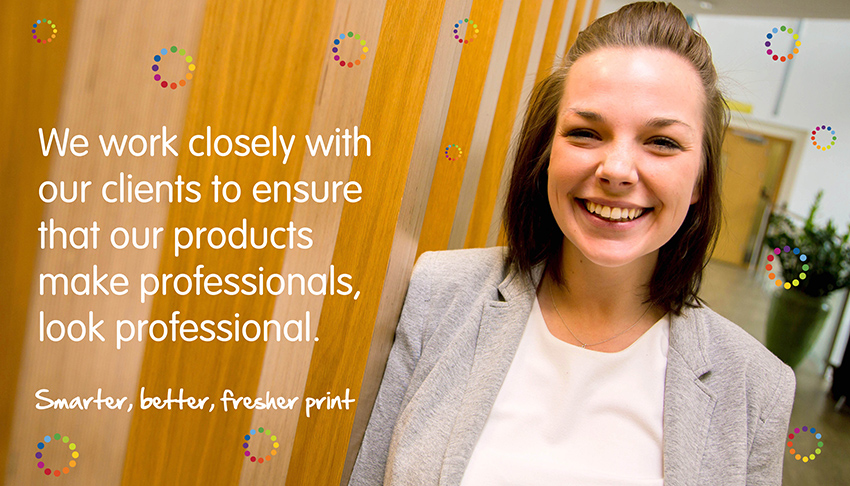 "I began my exciting adventure at Essential Print Services in January 2015 and haven't looked back since.
All the way through school I found that Art was my strongest subject and I spent my A Level years in the art block enjoying every moment. It was this creative flare that made me decide to do Interior Architecture at the University of Brighton. Throughout this course I fell in love with Adobe and decided to head into a creative career.
After graduating I decided to go and see the world, travelling for six months through Thailand, Australia, New Zealand, Fiji and America… trying my luck in Vegas to see if I could win enough money to do it all again.
When I returned, I worked for different companies doing all different aspects of Marketing including Events and PR, but always craved a career in design where I could learn and develop the design skills that I learnt during my degree.
Now I am fulfilling my dream, working with a fantastic team in an exciting and bustling company, working on a range of projects each completely different from one another. We work with a range of clients from all different industries, all with different requests and ideas. It is my job to ensure that the artwork I create represents your company to the highest standard and leaves your clients with you in the forefront of their mind."
Would you bungee jump?
No way! I saw the view that you got from the top of the Nevis in New Zealand and that made my knees wobble.
What's the first thing you notice about people?
Smiles… I love a good smile!
What was the last 'tune' you bought?
Take Me To Church by Hozier because it's an absolute CHOOOOOON
Who's your hero?
Iron Man, without a doubt
What's your favourite food?
Marmite Pasta with loads of cheese ☺ I know it sounds odd, but it is yummy (Our Print Evangelist can vouch for it!)
Where is the furthest you have been from home?
New Zealand – it is absolutely beautiful and I would recommend it to anyone
One band you would love to see live before you die?
I would love to see ACDC
What's the least favourite thing about yourself?
I have one odd thumb… I wouldn't say I didn't like it, but it's a funny fact about me
What are your hobbies or interests?
I am a huge fan of dance! It's been my new years resolution to join a class for 3 years and I hope that 2015 is going to be the year
What are your biggest fears?
Snakes for sure. The way they look and move just gives me the heebies.
Do you have Twitter?
Yes I do… you can find me – @artworkangel
Any pearls of wisdom?
Just a quote – "Success is where preparation and opportunity meet" Bobby Unser
I'd love to hear from you so drop me a line; kat@essentialprintservices.co.uk or call 01332 418377.