Proof reading – check it out.
Once you've agreed on the design of your poster, brochure, newsletter or other product you might heave a sigh of relief and think your work is done – but you'd be wrong.
Probably the most important stage of the print process is when you are sent a proof to check and sign off.
Here's my top ten checklist of what to do next.
1. Check the spelling AGAIN.
Computerised spell checks can miss mistakes, so this is your final chance to make sure that all names, spelling and punctuation are correct. Check it yourself AND ask someone else to check it as well. Don't give the other person your copy with your notes on it. Let them see the proof with fresh eyes.
2. Check the contact details.
Are all telephone numbers, emails and websites correct? You can sometimes see what you EXPECT it to say. Have you included all the ways people can connect with you – such as your Twitter handle (e.g. @essentialprint)? It's always a good idea to check proofs at the start of the day, or whenever you're not going to be distracted or interrupted so that you can really focus on the task.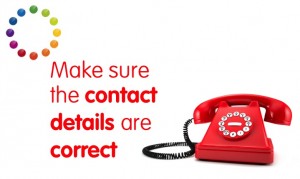 3. Print the proof out – or ask the printer for a hard copy.
Sometimes you spot things in a hard copy that you miss on screen.  It also helps to see the work at its real size. If you're printing from Adobe Acrobat Reader, ensure you've ticked 'print to size' not 'print to fit' because it's only at the actual size that you will be able to see the true scale of the text and images.  At Essential Print Services we offer digitally printed proofs – just ask us for advice.
4. Is the text size appropriate?
Now that you can see the proof at actual size are you happy that all the text is easy to read? Make sure that people won't have to strain their eyes to read it.
5. Ask about the colours.
Don't assume that the colours you see on screen are 100% accurate because they won't be. At Essential Print Services, we'll give you as much help as possible to understand the real colours that will appear on your printed product. The material on which the item will be printed will affect the final version.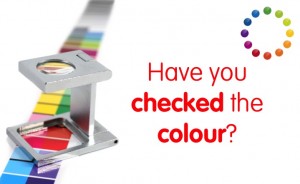 6. Do you know what material your job will be printed on?
If you haven't seen and held a sample of the material, then now is the time to get your hands on it, before it's too late. Ask for one of our free printed swatch packs to help you with your decision.
7. Check it with someone in your target market.
If, for example, your print is aimed at parents with young children, show it to friends with youngsters in the right age group.  Ideally, you should have done this at the design stage, but, if you didn't, run it by them now. The cost of changes might still be better than sending out material that doesn't hit the spot.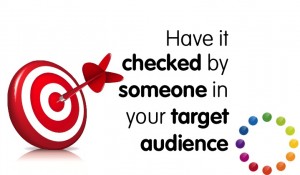 8. How to make changes.
Never say to a printer: "Can you just change that word and go straight to print?" You may trust your print company implicitly and that's lovely, but don't leave room for error. Has the final version signed off properly? At Essential Print Services, we always have any changes, however minor, re-proofed and approved.  Even if you've supplied a perfect PDF for us to print, we'll always email you a proof for approval. Why? Because a client may have sent us an old version of a flyer or booklet and that last minute check will save them time and money.
9. What to do when things go wrong – and it's not your fault.
So, you approved your proof and received your job but there's an error. Check the file you approved. Check your email correspondence. If the file you approved doesn't match the one you had printed then call the printer as soon as possible. Don't email – emails can easily 'go astray' or be put off until later. Ask to speak to the person you've been dealing with throughout the process. After the conversation, ask them to send you an email confirming what they've agreed to do to put it right.
If the mistake has been made by a third party (e.g. a graphic designer sending the wrong file directly to your supplier) then ask that person to contribute towards the reprint. But bear in mind that they are not obliged to help – YOU as the client are responsible for having checked everything before printing.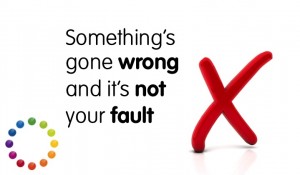 10. What to do when things go wrong – and it is your fault.
If you realise you have made a mistake – take responsibility for it. If you need the correct version printing again, ask the printer if they'd give you a discount for a quick reorder. They may welcome another unexpected job and they may have some material left over from your first job that they can use up to save costs.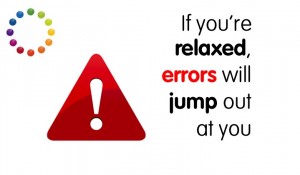 Finally, I'd say LOVE the experience of creating and approving your printed work. If you're a small business you probably don't have things printed all the time, so make proofing your work an enjoyable event. Make a cuppa, take a break and have a Kit Kat. When you're in the right frame of mind, you can check things more easily. If you're relaxed, errors will jump out at you and you'll have peace of mind that the finished work is going to look great and your money has been well spent.
If you're still unsure about something on your proof, pick up the phone and talk to your supplier.
If the proof is from us, call 01332 418377 and chat to us about any concerns. There is no such thing as a silly question.