Our very own Print Evangelist, Yvonne Gorman, has recently won the accolade of 'Inspirational Woman in Business 2016 – Derby & Derbyshire' at an event to celebrate International Women's Day, hosted by Vox Feminarum.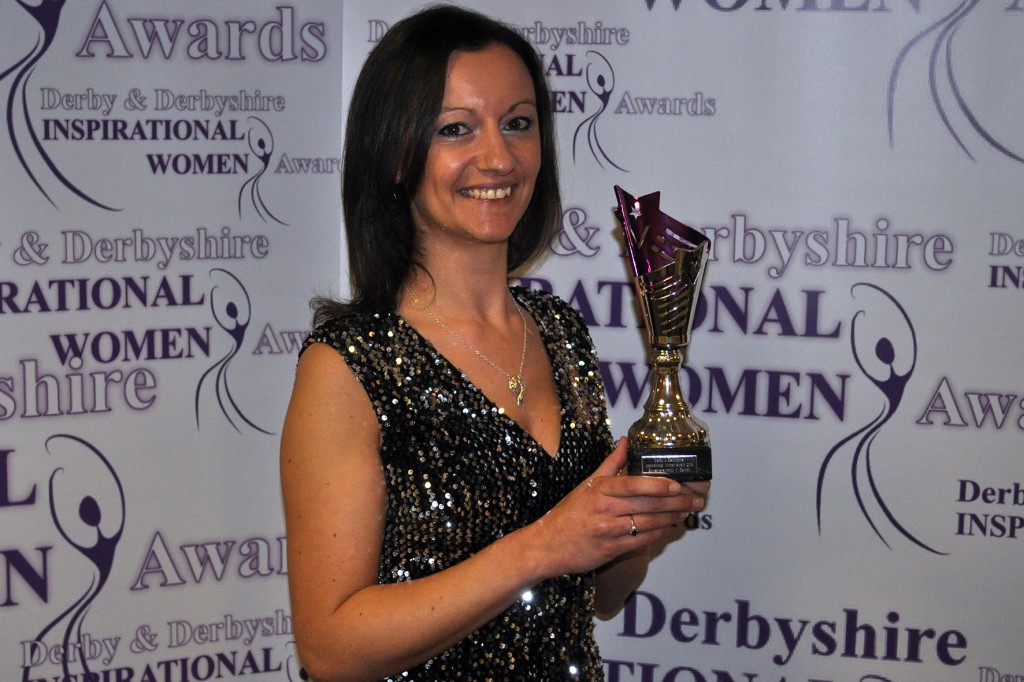 Yvonne started Essential Print Services in 2011 in a male-dominated industry, amidst a recession. Her mission; to raise the standards of printed literature for small businesses in Derby and beyond.
The company has since created jobs and supported a number of charities including the Maria Hanson Foundation where Yvonne is also a Trustee.
Known as Derby's 'networking queen', Yvonne is passionate about growing Derby's economy through collaborations and referrals. She helps to run three non-profit groups including PridePark.net, Derby Hub and the Hallmark Business Group.
Derby born and bred, Yvonne is one of twenty Small Business Saturday UK Champions and was the driving force behind 2015's event at the council house. This same initiative secured her an invitation to Downing Street in 2013 where she represented her city's small business community.
"I'm absolutely thrilled to have been recognised for the variety of work I do in the local business community. I never expected to ever win an award with the word, 'inspirational' in it – wow! If my work can inspire others along the way, it makes me more determined to continue with my plans." commented Yvonne Gorman.
Yvonne added, "I'm feeling very proud to be a business woman in Derby. Never in a million years did I ever imagine running my own company, but since I took the plunge, also 5 years ago now, I've been able to achieve so much and there are tons of ideas I still want to fulfil. Having my own small business means I get the opportunity to meet and work with hundreds of awesome people. Its hard work but truly amazing."