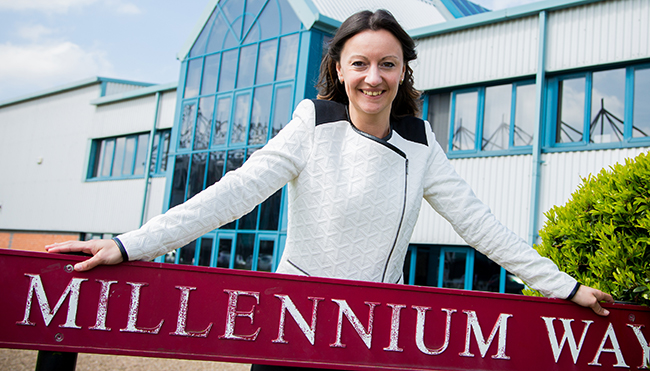 That's really a question for Derby print firm Essential Print Services, which has once again thrown its support behind this year's iconic Derby Ramathon.
The Pride Park-based company is sponsoring the half marathon on June 7, which returned to the city last year after an 18-year-gap.
This year's circular route will start at the city's iPro Stadium and take in the beautiful grounds of Elvaston Castle before finishing up back at the stadium's Toyota stand.
As to which is the trickier "running" job out of running a business or a race, that's a question for Essential Print Service boss Yvonne Gorman, who as well as sponsoring this year's race will be getting her trainers on and joining in.
"I love running and have completed several races over the past few years so I have jumped at the chance to sponsor the Ramathon both this year and last year, when it came back to the city for the first time in 18 years," says Yvonne.
"As to which is harder out of running my own business or running a race … that's easy. It's far easier to run a race because there is an definite end! Running my own business is a wonderful privilege, but I never stop! As I'm sure we all know, with running, your rest and recovery time is as important as your training time. Rest and recovery is something that is even more important when you have your own business, but its something you don't often get. But, of course, that doesn't really matter if it's something you're very passionate about."
So that's that question sorted. Next time you're thinking about running your own business, just get your trainers on – it'll help clear your head before you take the next big step!