In the run-up to the election, Essential Print Services' owner, Yvonne Gorman, was asked to attend a political party rally at Pride Park Stadium. She soon realised that our Prime Minister, Theresa May, would be there too! "Although I remain political unbiased, it was still an honour to meet her," said Yvonne.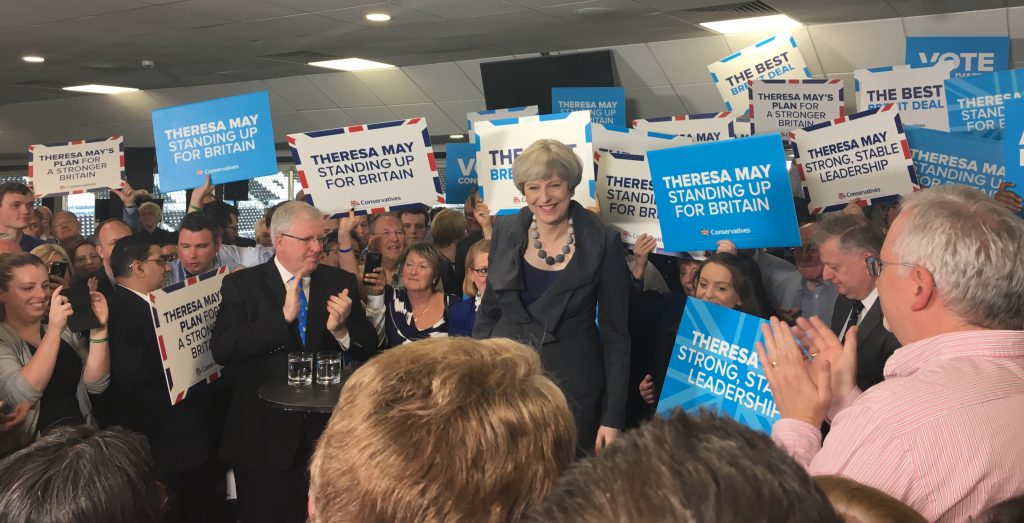 Never to miss an opportunity, Yvonne networked with other attendees and met a student from the University of Derby and a couple who own businesses in Derby's Market Hall. "Not only did I get to meet our PM that evening, I walked away with more quality contacts and listened to issues that other small business owners are facing," added Yvonne.
Yvonne also travelled to London mid-week to attend the launch of the David Gest Foundation. Yvonne, a Trustee of Me & Dee Charity was there to support charity founder, Maria Hanson MBE. Maria had been invited to talk, on-stage, in front of a packed room, to share her stories about the late David Gest.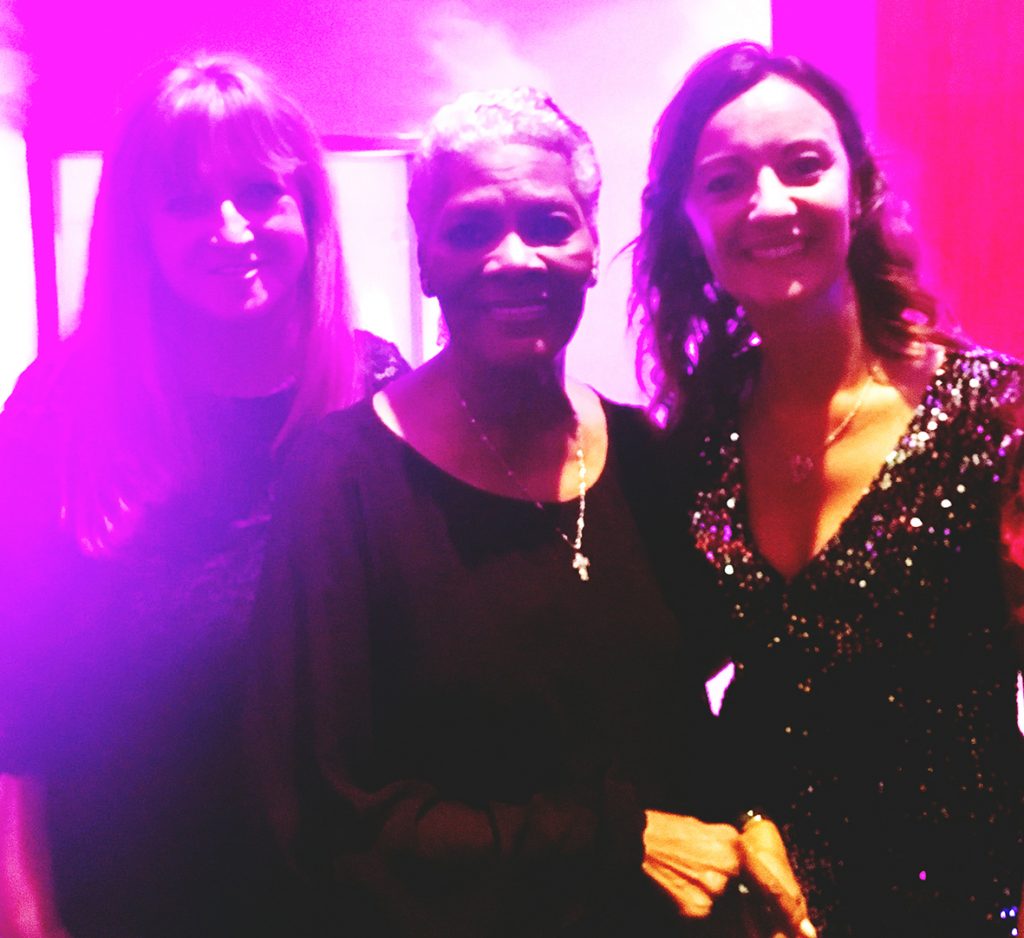 There was a whole host of famous faces including Freda Payne, Sheila Ferguson, Gwen Dickey and Rose Royce but one, in particular, left Yvonne star struck; Dionne Warwick.
"I love her music. My Dad used to play her songs to send me to sleep when I was a baby and as I grew up, I've been a big fan. I couldn't believe that someone who felt so far away and who I thought I'd never meet, was standing next to me for most of the evening," Yvonne explained.
We're unsure just how to wrap up this blog post – it's been quite an experience for Yvonne. We're just very excited about who she might meet next – stay tuned.