Happy Valentines Day. As you'll know, the Print Angels simply love print. It's infectious too.
Since it's the time of year to talk about love, we thought we'd share our passion for print and give you the Top 10 Reasons why you'll love to talk to us about your next print project.
1. We LOVE to print
That's true. We're print perfectionists here at Essential Print Services. The passion we have for our work will be evident from the first point of contact. That's a print promise!

2. We're really EASY to talk to
The Print Angels are sociable little cherubs. Not only are we easy to talk to, but there are many methods for you to get in touch. You can email us, phone us, Tweet, Facebook, Google+, Linkedin, Pinterest or even connect with us on our LIVE chat facility. With so many ways to have a natter with the Print Angels, it's never been easier to get in touch.
3. Our Print Quality is BEAUTIFUL
We pride ourselves on the quality of our print, it really is a thing of beauty. Request a sample pack and let us wow you with what we can produce. With our print knowledge, we are able to pick the right machine for the right job to achieve the best result.

4. We have a really good REPUTATION
We don't like to brag, but we also pride ourselves on having a sterling reputation. With hundreds of testimonials available online, you'll be confident in the knowledge that we won't do you wrong and by choosing to work with the Print Angels, you'll be well looked after.
5. We'll ALWAYS get back to you
We don't like to leave anyone hanging after their initial contact, so expect to hear from us in a timely fashion. We'll aim to respond to your request with a quotation as soon as possible. After all, no one likes waiting.
6. Giving you a HELPING hand
Not sure if your artwork is print-ready? Don't know where to target your next print campaign? Fear not, f you need a little guidance throughout the process, the Print Angels are always here to hold your hand.
7.  You'll love our PERSONALITY
We don't think print is boring, so stick with us and you'll see that print can have bucket loads of personality and there's no reason that we can't have a little fun along the way. We definitely have a GSOH.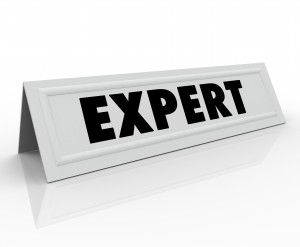 8. We've got shed loads of EXPERIENCE
Not to be shied away from with print, our vast experience means that we'll always be able to provide you with the best method of print, the best price, quality and the most up to date technology thanks to our many years in the print industry.
9. We'll DELIVER by hand
If you're in the local area, we'll have a Print Angel bring your items to you by hand. Proving that personal service is definitely the way forward. After all, your print is far too precious and it must be handled with the utmost care.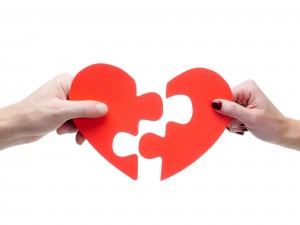 10. MATCHMAKING for your business
It just so happens that we have A LOT of friends on the local business scene. So if you're looking to be 'set up' with a splendid solicitor, or would really like to speak to an ace accountant; the chances are that we can help. Our reputation is really important to us, so we will never recommend a business that we haven't used and had fantastic experience with.
We hope that these 10 reasons have given you food for thought on why we could be your perfect print and marketing partner.
Call the Print Angels on 01332 418377 and let's start a new beautiful relationship.