Derby's half marathon has returned after an 18-year gap and Essential Print Services will be one of the major supporters.
Race Director Richard Kay said: "It is fantastic to be bringing a half-marathon event back to the area. This new Ramathon will be a bit different in the sense that it won't be taking place around the main city roads. Instead, it starts and finishes in the magnificent grounds of Elvaston Castle.
The support from local businesses has been incredible, especially from Essential Print Services, Birchover Hotel Apartments and also headline sponsors OVISO. Without their support, the race just wouldn't be possible."
EPS Owner, Yvonne Gorman said, "I love running and when I was approached to help resurrect this iconic event, I jumped at the chance, particularly because they are supporting two great charities; the Alzheimer's Society and Derby Mountain Rescue Team. I can't wait to get involved."
If you'd like to take part in this landmark event, visit www.ramathon.co.uk.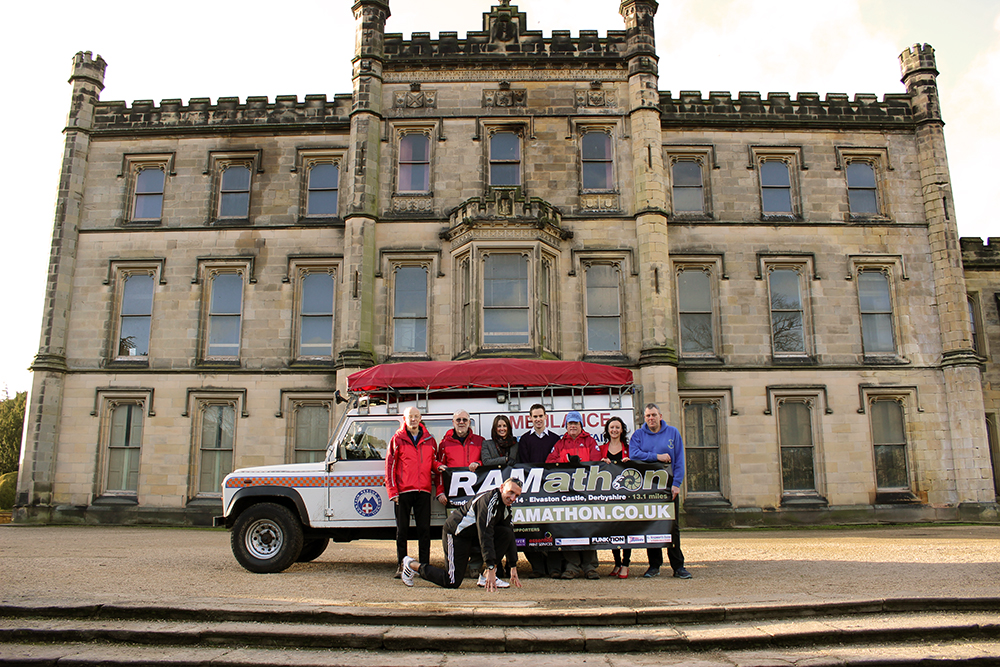 On your marks, get set, GO! Pictured above, the launch of Ramathon 2013 with Derby Mountain Rescue Volunteers, Race Director – Richard Kay, official event sponsors – Sarah Fullaway from OVISO and our very own Yvonne Gorman. Pictured in front is Mr Lees who won the last Ramathon, 18 years ago.