Part 1: What to consider BEFORE asking for a print quote
Doesn't time fly? We've already reached the final tip from Part 1 of my Print Blog. Once you've read Tip No.6, you should be well on your way to becoming 'Print Smart'. Look out for other blogs planned in this series to ensure you get the most out of your printing and suppliers. Remember, if you call Essential Print Services on 01332 418377 about any aspect of your print, there will always be someone willing to help and discuss your options with you.
Day Six, last but not least!
TIP 6) When do you need your print?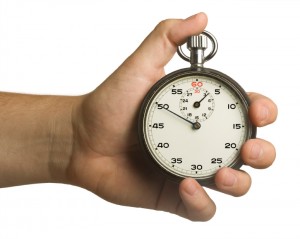 Right from the outset, tell your printer when you need your print.
Some printers will quote a standard lead-time and therefore, a standard price. This is no good for you if you've budgeted for a standard price, but need them tomorrow because some suppliers will add a percentage or charge an 'express delivery' for rush jobs.
If your quote states '7-10 days' turnaround, this will often mean 7-10 full working days from artwork approval. So 'day one' will start, the day after you confirmed approval of your proof. Proofs are usually sent via email and are PDF documents (Portable Document Format). Schedules can only be determined once artwork has been approved because suppliers don't know how long it will take you to approve a proof. Work with your supplier to achieve any critical deadlines and make sure they acknowledge this in writing. We are all busy people and having something in writing will eliminate any room for error.
Like in all industries, the cost of paper, ink, labour are fluctuating all the time. If you obtain a quote for something today but don't place an order until 2 months down the line, don't feel disappointed to find out that your print quote has increased.
These price hikes aren't necessarily because your supplier has woke up on the wrong side of the bed. Oh no! They are forced upon your supplier from the Paper Merchants, Ink Resellers and economic uncertainty.
Any good printer should be aware of pending paper increases and if they see you intend to order a few months down the line, then they should mention this to you on the quotation so you can budget for the right price.
So to avoid any nasty surprises:
+ If you don't have a definitive deadline, include estimated timescales on all your enquiries.
+ ask your printer to make you aware of any likely price hikes in the next few months. They can be minimal but an increase all the same.
+ Be 100% clear how long the quote is valid for – at Essential Print Services, it is usually 30 days.
+ If it has been a while since your last order, it is always good practice to ask for a revised quotation for a reprint
+ Ask your printer for a fixed price list for the year ahead if you agree to order a certain amount – but both parties must keep their promises.
Just like the fluctuating material costs, print schedules fluctuate too. You could be saving money by asking your supplier, "if I order soon and the job is completed by the end of the month, can you offer me any discount?" Your supplier may be experiencing a quiet period, so the thought of filling their printing presses with an unexpected print project, could be music to their ears. If that doesn't work, and you are lucky enough to have a credit account with your supplier, offer to pay them on completion or even in advance.
Flexibility works both ways. Whatever discounts, timescales or payment terms are confirmed, avoid grey areas by asking for the agreement in writing BEFORE an official order is place or any work has been carried out. If your printer is not proactive, then there is nothing stopping you writing an email confirmation to your supplier and asking them to reply to you to confirm that they are happy with the way forward.
So to recap:
1) What would you like?
2) What size?
3) What material?
4) How many?
5) Find a Print Buddy
6) When do you need your print?
At the end of the day, by working together with your supplier you will achieve better results, save you time and save you money.
If you have a print project that you would like to discuss with an expert, call me, Yvonne Gorman from Essential Print Services on 01332 418377 or email me at von@essentialprinting.co.uk. Whatever stage you are at with your projects, without obligation, I will provide free quotations and advice and soon enough you could be on your way to smarter, fresher, better print.
If you have any suggestions for future topics please let me know. Feel free to comment about any of the blogs in this series, your feedback is important to me.
Future blogs to look forward to:
Part 2: Become a Print Buyer : How to choose the best Printer for the job.
Part 3: The Print Ordering Process  : What to expect once you've placed your print order.