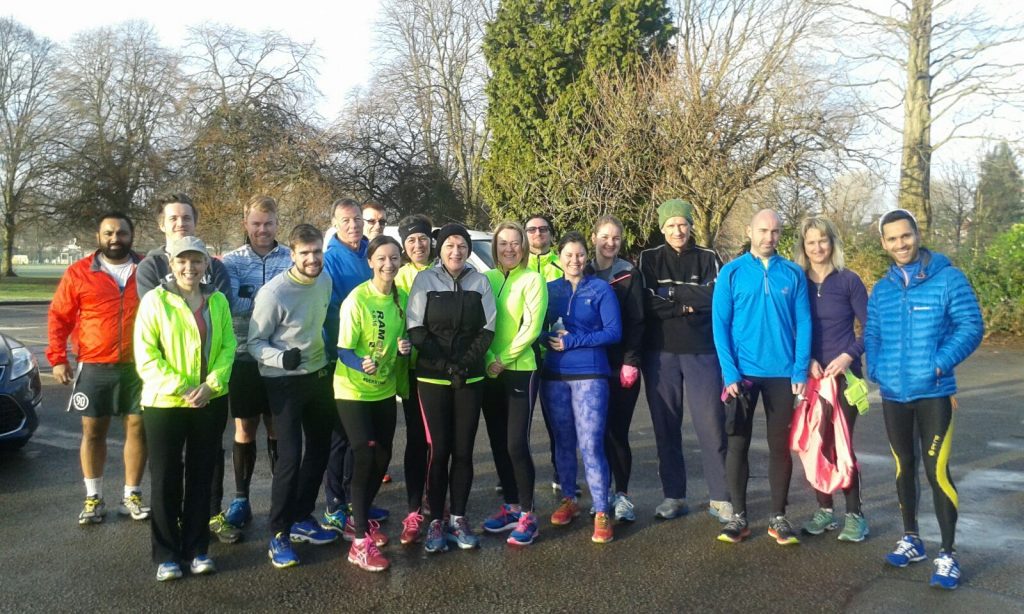 On a very chilly Sunday morning, our very own Yvonne Gorman joined other runners and plodders for an unofficial Ramathon training run. We all planned to go 'Running with Jake' but he made the wise decision to call off interval training due to the icy conditions.
Undeterred, Yvonne joined those who were willing to jog from Alvaston Park towards Elvaston Castle and back again. It was a great way to start the day. Thank you to the chap from Shelton Striders who encouraged us along the route.
Why not join us on Sunday 26th February for the first official Ramathon Training Run. Sign up here;www.ramathon.co.uk/ramathon-training-sessions
Do you need motivation to run Derby's Ramathon?
The Maria Hanson Foundation are looking for runners to enter their Ramathon team and help raise vital funds for the charity.
If you're unsure about what it's like to run Derby's iconic half marathon, then drop us a message because our Print Evangelist, Yvonne Gorman, has completed it three years in a row. It's a challenge but, it is a flat course and the atmosphere, plus camaraderie helps you through it.
Your support will help send a family on holiday to create precious memories. These short breaks are often the last holiday the family will get to spend together because a loved one has a life-limiting condition.
For more information about the charity, visit
www.mariahansonfoundation.org.uk
If this isn't your thing, that's cool, but please share it because it could be right up someone else's street.