SBS? We say: Yes!
Yvonne has met some important people in her time while flying the flag for small businesses in Derby – and she's been at it again!
This time it was the turn of Shadow Business Secretary Chuka Umunna to enjoy Yvonne's company as she visited The British Library in London for the launch of this year's Small Business Saturday (SBS). And Chuka had some kind words to say about Essential Print Services too as he congratulated Yvonne on the continued expansion of her Pride Park-based company.
Small Business Saturday is a day when people are encouraged to support their local, independent businesses. Originally an American idea, it was launched in the UK last year and received cross-party support.

Representing the nation
Essential Print Services was one of seven companies chosen to represent the nation's small businesses at this year's launch and Yvonne was interviewed in front of an invited audience of business organisation leaders and senior figures from the public and private sectors.
Chuka was full of praise for Yvonne and complimented her on the fact that Essential Print Services will soon expand to four members of staff before asking her how SBS had benefitted the company.
Said Yvonne: "There was a huge benefit in the PR opportunities that came our way – and it has raised our profile with increased requests for me to speak at business groups. We also used it as another opportunity to stay in contact with our clients and prospects with a front page article about our involvement in our own newsletter that is distributed around Derby and beyond."
This isn't the first time that Yvonne had the chance to rub shoulders with political heavyweights as a result of SBS – she was invited to attend a reception in Downing Street on the eve of Small Business Saturday 2013 where she networked with Chancellor George Osborne and Minister for Enterprise and Skills Matthew Hancock.
While speaking on-stage with Chuka Umunna, Yvonne expressed how she was encouraging other Derby businesses to get involved. "We will definitely be taking part again this year," she admitted, "and I encourage all Derby businesses and our neighbours on Pride Park to do so too. We'll also be offering discounts for orders received on the day as well as to other SBS participants to help them with pre-event promotion."
As Yvonne listened, Chuka told the assembled audience how impressed he had been with the response to SBS. "When I first called for a British version of Small Business Saturday in January last year I couldn't have envisaged the sheer scale of what we achieved," he added that "Small Business Saturday was the biggest celebration of small business this country has seen, with hundreds of fantastic events taking place across Britain." He also pointed out how much he was looking forward to this year's event on December 6th, promising that it would be "even bigger and better".
It was estimated that more than £460 million was spent with small businesses during SBS 2013 – and Chuka expects to see that figure doubled this time around!
Has this whet your appetite for Small Business Saturday 2014?
Then why not get involved and experience a fantastic business boost for yourself! You only have to listen to our very own Print Angel Yvonne to realise that it's a fantastic opportunity to really put your business on the map: "I'd highly recommend taking part this year to any small business owner. The team behind SBS have been so supportive and with their help we've been able to reach both a regional and national audience."
Small Business Saturday is a cracking opportunity to spread the word about your business while supporting and inspiring others in the process – it's win, win all the way! So why not head over to www.smallbusinesssaturdayuk.com to find out more for yourself.
And don't forget we'll be offering discounts to other SBS participants to help them with pre-event promotion! So stick the 6th of December in your diary and together, let's make it a Saturday to remember for small businesses.
When it comes to business; we've proved that small is smashing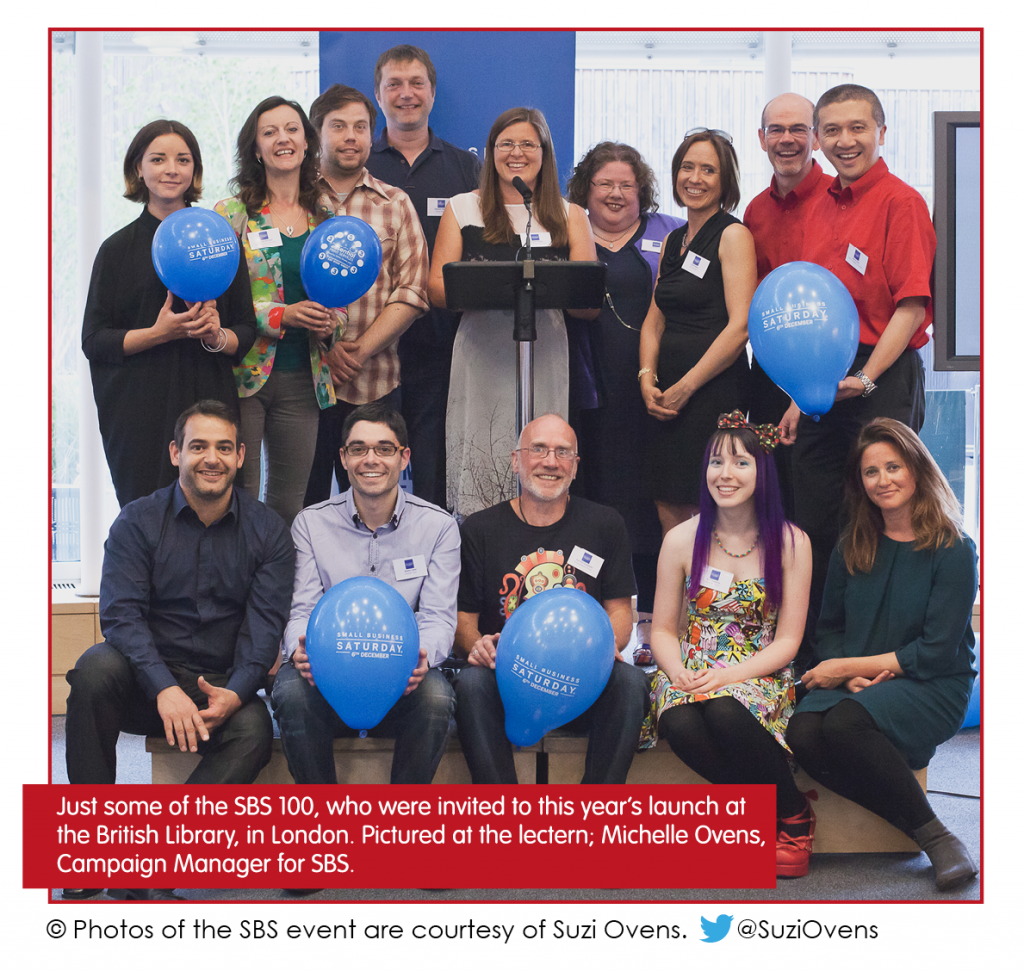 – – – – – – – – – – – – – – – – – – – – – – – – – – – – – – – – – – – – – – – – – – – – – – – – – – – – – – – – – – – –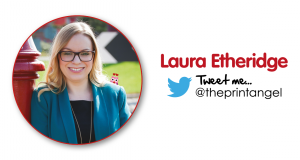 Promotional Swag
It still astounds me when I go to deliver print to a client and they sign the delivery note with a pen we gave them a year ago. A survey commissioned by Promotional Products Week has shown that the UK is a nation of freebie hunters and that brands who use promotional products as part of their marketing mix will have a fantastic return on investment. Talk to us about your corporate kit.
A Good First Impression is Essential
What does it say about your business when you hand over a sub-standard business card that's dog-earred, marked and crinkled? In order to help you make the best first impression possible, we're releasing some fantastic new special finishes. Request your business card sample pack for FREE by emailing samples@essentialprintservices.co.uk
Hidden Charges
I've been told time and time again about 'special' print promotions that contain lots of hidden charges, including extortionate delivery. If you order from a reputable print provider, your price should always be transparent, competitive and all inclusive. Remember, we offer free print advice LIVE online.
– – – – – – – – – – – – – – – – – – – – – – – – – – – – – – – – – – – – – – – – – – – – – – – – – – – – – – – – – – – —
Sound the trumpets!  Deck the streets with bunting – let's party!

We have royally good news that we can't wait to share – that's right, our 'Apprintice' Rebekah Lord has been crowned our 'Printcess' and we couldn't be happier for her!
It's been a whirlwind year for Rebekah since she joined us in June 2013. After finishing college she came to us for a trial day. We were really impressed and had no hesitation in offering Rebekah a prestigious Essential 'Apprinticeship'!
From there she never looked back. She's grown in confidence and her knowledge of the print industry has blossomed – so much so that even when she's out for meals with family and friends she'll be found looking at the menus and flyers and assessing the quality of the fold, print and paper!
As if her 'Apprinticeship' wasn't enough, Rebekah has been doing an NVQ in Business Administration at Babington Business College and recently passed with flying colours.
A self-confessed perfectionist, she's the perfect addition to the Essential Print team and our newest Print Angel is ready, (sparkly tiara in place) to take your brief and turn it into a print order fit for a princess, or a indeed a prince!
Follow Rebekah on Twitter @TheEPSPrintcess and if you'd like to say hello, congratulate her, put her print skills to the test (or even all three!) then send her an email via admin@essentialprintservices.co.uk.
– – – – – – – – – – – – – – – – – – – – – – – – – – – – – – – – – – – – – – – – – – – – – – – – – – – – – – – –

Seeing as it's issue 007 of your Essential News your secret mission – should you choose to accept it – is to improve your networking skills. From Derby With Love – here's our resident networking expert Yvonne Gorman…
"I've been involved in printing for over 15 years – and my Dad used to a printer too. So naturally I'm evangelical about printing. But I'm equally as passionate about networking.
Why? Well – it's a fundamental part of my company's marketing mix and it generates tons of opportunities for us. There are so many benefits to networking and all the successful entrepreneurs and business owners are well aware of them…
For the full story, visit our networking blog
– – – – – – – – – – – – – – – – – – – – – – – – – – – – – – – – – – – – – – – – – – – – – – – – – – – – – – – –

Plan ahead for your Christmas printing.

Print perfection takes time. And there's no time like the present.
Christmas is a time to celebrate your company's success, reward staff and thank your clients. The prospect of sourcing ideas and prices for your corporate gifts can be quite daunting, especially if the festive season is a busy one.
But here at Essential Print Services, it's no big secret – we love Christmas! 

So this year, leave it to us. We'll do the work for you, assuring you of the best quality and most cost effective solutions at all times. Leaving you more time to enjoy yourself.
To get this year's print party started call 01332 418377
– – – – – – – – – – – – – – – – – – – – – – – – – – – – – – – – – – – – – – – – – – – – – – – – – – – – – – – –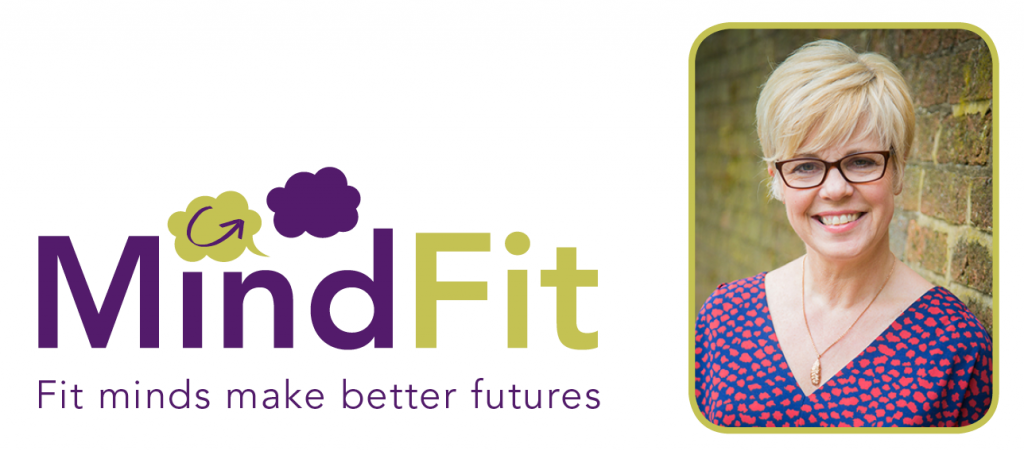 Trust is the essential element
Is your team operating to its full potential? 
Does it meet and exceed expectations?
Building a high-performing team is not an easy task, but one essential element is trust. Debbie Leafe of MindFit Coaching provides three top tips for developing trust in your team:
• Identify and discuss individual strengths and weaknesses – during a team meeting ask the team to identify the strengths of the others in the team, what do they value about their colleagues?
• Ask for help – as a leader show your vulnerability, GO FIRST! Don't conceal areas that you need to develop and use others skills, no one in a team is good at everything.
• Give feedback and apologies where needed. Provide ongoing and useful feedback so people never wonder where they stand with you or their co-workers. Uncertainty feeds fear. Fear erodes trust. Trust transforms individuals into a team.
To find out how MindFit Coaching can help develop you and your team, visit www.mindfitcoaching.co.uk
– – – – – – – – – – – – – – – – – – – – – – – – – – – – – – – – – – – – – – – – – – – – – – – – – – – – – – – –

From lush little acorns…
Meet our lovely client and horticulturist Anna Barker from the innovative Lush Garden Design. She's a real petal!
Since 2007, Lush have designed, installed and planted over 120 beautiful gardens across the East Midlands and as far afield as Devon, London and Wales.
To support Anna's growing business, she set up another growing business – Blackfordby Nursery – to cultivate and supply plants for her clients' gardens. The nursery is open to the public at weekends through spring and summer.
Anna really is the bees-knees when it comes to garden knowledge, so much so that's she's kindly dug out three top tips for you novice gardeners out there!
1. Don't panic! Plants want to grow, so as long as they are watered regularly you probably won't kill them!
2. Learn to distinguish between weeds and everything else, and make sure you don't allow weeds to spread. Dig them out or remove their flower heads before they set seed.
3. Cut the grass – it makes everything neater.
If you'd like Anna to help you with the garden of your dreams, visit www.lushgardendesign.co.uk
– – – – – – – – – – – – – – – – – – – – – – – – – – – – – – – – – – – – – – – – – – – – – – – – – – – – – – – –
I spy great business advice…
The Print Files
To celebrate issue 007 of Essential News we've sent our secret angels networking undercover to compile a confidential dossier of top business tips! But be warned – they're highly explosive and For Your Eyes Only…
"A good business leader develops others and thinks about succession planning! That way there's always someone available who can assume their role when the leader needs to focus on other aspects of the business." Agent Sarah Loates Loates Business Solutions
"James Bond had 'A View to a Kill' but there is no such thing in English law as 'a right to a view' – no matter how high your office! To protect your view over neighbouring land, get covenants from the landowner not to put up any obstructions." Agent 'Jinko' AKA Martin Jinks Nelsons Solicitors
"Business is all about common sense but common sense isn't common. Keep it simple, don't use jargon and don't over complicate things." Agent Alison Beardsley TEC I.T.
Agent Jon Green Utility Warehouse "Don't just dream it - do it!"
"Think of ways that you can add value. This could be; to find referrals for your clients, offer expert advice, or just to help customers with a random problem.Adding Value = Profits." Agent Von Gorman Essential Print Services, from Derby, with love x x x
Agent Danielle West Derby Conference Centre "If you give referrals – you get referrals back! We've found that the more we help our contacts to get business, the more they remember us and then refer business back in our direction."
What are your top tips? Tweet them to us @essentialprint #toptips
– – – – – – – – – – – – – – – – – – – – – – – – – – – – – – – – – – – – – – – – – – – – – – – – – – – – – – – –

Thank you to everyone who contributed towards this 007 edition of Essential News.
None of them have paid for their articles to be featured. It is simply our way of thanking our supporters for their custom.
If you'd like to speak to any of them, just let us know and we'll gladly make that introduction.
We'd love to hear your business tips and expert advice, so if you're a client or ambassador of Essential Print Services and would like to be included in our New Year Edition, get in touch.